Just found a bunch of old photos, came across one of my friend puking his guts out front after Goatsblood played Logan's Pub many years ago. So here you go, love it or hate it. Thankfully, back when I had a fake ID they played Victoria enough, that there was never a d(r)ull moment .
GOATBLOOD - S/T (2006) - 320kbps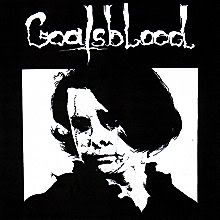 Remastered in 2006 by James Plotkin (Khanate/Sunn/Earth/Isis)
"I Conjure Thee Appear"
Song Preview
Ear Raid
I believe this is long sold out, check Ebay?
Worship.